Be Inspired
with Juliet Hahn
Join Juliet weekly with new episodes from Your Next Stop, YNS Live with NFL Thread, and Word Blindness
Click below to start with Juliet's favorite episodes
Start Here
Let's stay in touch..
Sign up for my email list and I'll send you a few of my favorite episodes


Passion, charisma, and integrity are three words I would use to describe Juliet. Working with Juliet over the last few months has re-energized my focus and allowed me to reach professional levels beyond my wildest dreams. This woman is a powerhouse. 
Gina DiStefano
Founder | DiStefano Group
Juliet is a storytelling genius. She is very insightful and asks all the right questions. She taught me what elements of my story need to be told and how best to do so to earn the trust of my audience and gain credibility in my industry. Since taking her program, I have attracted new leads to my business and shortened the buying cycle which most importantly has added much-needed new revenue and saved me time. I really enjoyed my work with her. 
Jen Kok
Next Wave Business Coaching
Juliet is incredible and so talented at listening and really capturing the essence of her guest. I was so nervous at what I was going to say because I spoke without pre-scripted questions. It allowed me to speak from the heart and reminded me of why!

Cecilia Auth
Founder | Tubesies
Grateful for you and your incredible abilitiy to know where to dig deeper. You held space for me in such a powerful way and I could not be able to tell my story the way I do without your insights. Now I'm a keynote speaker and being invited to multiple podcasts. Thank you Juliet this is clearly your gift. 
Rimi Chakraborty
Author | Keynote Speaker | Entrepreneur | MIT Sloan Graduate
MEET JULIET 
Juliet is a Wife, Mom, CCO, Storyteller, Keynote Speaker, Podcaster, Content Creator, and crazy obsessed dog lover.  
Read My Story
Stories Connect Us
Juliet takes you through the stories of real people who have overcome adversity, risen to the top, followed their dreams, and made a difference in their communities.  Through these conversations, Juliet guides people to explore their past in order to connect the dots to their own story. Everyone has a story and it is through sharing, active listening (and sometimes laughing) that people connect and learn from one another.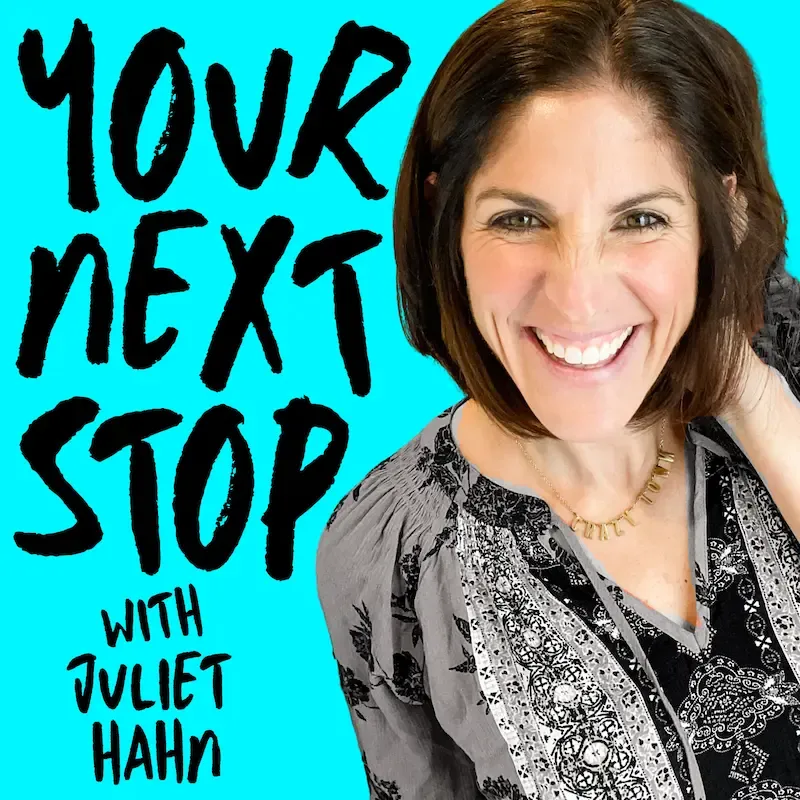 Your Next Stop Podcast (YNS) is Juliet Hahn's first podcast.  Juliet is recognized by Podcast Magazine as being a top Mom podcaster. It highlights people who have followed a purpose/passion and made it into a career.
These shows are inspiring and will get you thinking!  
YNS Live with NFL Thread is Co-Hosted with Juliet Hahn and Cynthia Zordich founder of NFL Thread. It offers a transparent look into the stories of the NFL Spouses. We dive into the businesses, brands, efforts and extraordinary lives of NFL Women.   
In YNS Live with NFL Thread PIVOT, the co-hosts dive into new chapters inviting NFL players and spouses to join them and share their story of transitioning to life off the field.
Word Blindness: Dyslexia Exposed, with co-hosts, Brent Sopel, former NHL Stanley Cup Winner, and Founder of Brent Sopel Foundation and Juliet Hahn. In the late 1800's dyslexia was referred to as word blindness. In this weekly podcast, we are going to be talking about our own experiences with dyslexia and other topics from all different angles. 
We all have strengths and weaknesses and the more awareness people have the more understanding there will be. Because we look at life through a different lens, we offer a unique perspective.